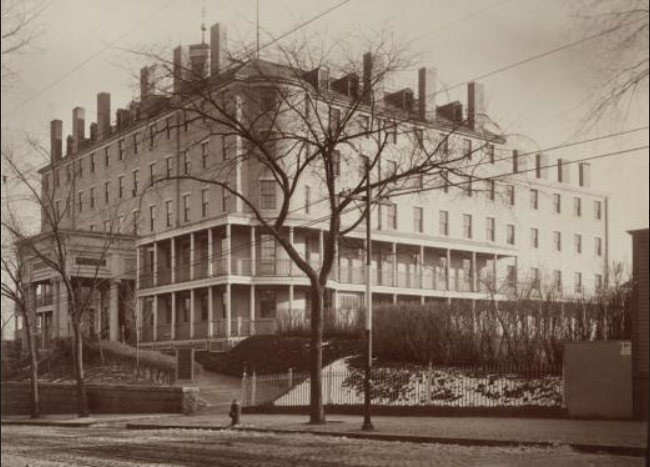 Perkins Institute for the Blind 1893 South Boston Campus.
[Image courtesy of Perkins Institute]
Anne Sullivan attended the Perkins School for the Blind from 1880 to 1890 before she went to work with Helen Keller.
---
"Although Sullivan was a brilliant and intuitive teacher who had moved well beyond earlier rigid prescriptive teaching methods, she continued to seek and receive support and advice from Anagnos and others at Perkins."
-- Perkins School for the Blind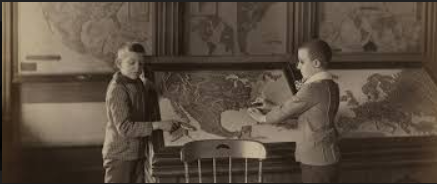 Students in practice of feeling for Braille at Perkins
[Perkins Institute for the Blind]